Pressure Cleaning
We offer a variety of cleaning methods to improve your home or business through the removal of mold, mildew, dirt, and discoloring. Landscapes of Florida utilizes state of the art techniques that leave any surface looking new again.
Applications available:
| | |
| --- | --- |
| Residential | Commercial |
| Houses | Homeowner Associations - Common Areas |
| Roofs (tile, shingle) | Apartment Communities |
| Pool Decks | Restaurants |
| Screen Enclosures | Large Buildings |
| Driveways and Walkways | Office Complexes |
| Boat Docks | Specialized Commercial Projects |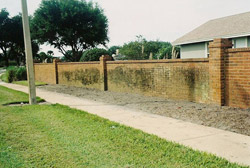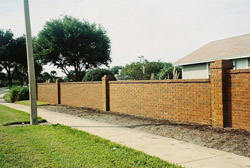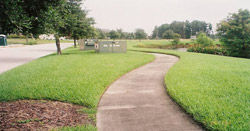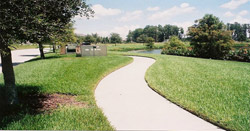 Commonly Asked Questions:
1. Will pressure cleaning my home harm or peel my paint?
No, due to our cleaning process, equipment and experience this is not a problem. Exterior cleaning will actually help prolong your paint life by removing mold, mildew and other elements that are hard on your painted surfaces.
2. Will cleaning my roof harm my shingles?
No (see roof cleaning process)
3. Will pressure cleaning damage my screens on my lanai/pool area?
No. By cleaning your lanai or screen enclosures and having mold, mildew and algae removed - it will also help reduce algae growth in your pool.
4. Will cleaning my brick pavers remove the sand in grout lines as well as underneath?
We use a surface cleaner that hits the surface on an angle instead of directly into cracks so not to remove sand.
5. Will pressure cleaning damage or remove painted surfaces of pool deck?
No (refer to our cleaning process)
6. Will cleaning harm my grass and landscaping?
We rinse plants before, during and after cleaning and sometimes cover as needed. Each situation is different depending on the landscaping and plant materials. We will let you know what you can expect. This is why it's important to choose a reputable company.
7. Will my windows be left streaked?
We use a rinsing agent to aid in leaving windows clean. Some spotting and streaking may occur, but most customers are happy with the results.
8. How often do I need to have this type of work done?
In most cases once a year is sufficient on houses, screen enclosures, pool decks and driveways. Roofs can last between three to five years. The above depends on shade, weather and location. Pool decks and entryways can use spot cleaning in six months.
9. Can I do the work myself?
If the proper detergents are not used to kill the mold/mildew, you can actually cause it to spread and it will reproduce quicker. Also, plants and grass can be killed or harmed if the proper detergents and methods are not used